Rubio Long Snapper Matt Cota commits to Boise St!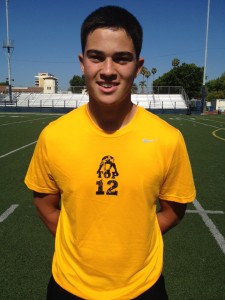 Rubio Long Snapper and TOP 12er Matt Cota (ID, '13) has committed to Boise St. as a preferred walk-on!
Cota has been with Rubio Long Snapping for two years and is known for his exquisite form and terrific athletic ability. He is an extremely smooth Long Snapper that looks to compete right off the bat next year as Rubio Long Snapper Chris Roberson will graduate after starting for four years.
Cota carries a 3.75 GPA and is just an all-around great guy. Boise St. got a great local Long Snapper.