The 7th TOP 12er is Reid Buckingham!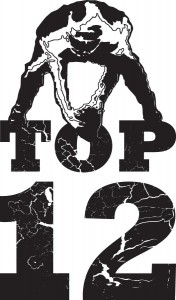 The 7th member of the exclusive TOP 12 is Reid Buckingham (KS, '14)!
Reid had an excellent weekend out in Vegas for the 11th Annual Event. His form is solid and so is his body. As he continues to fine tune the little things, he will continue to move up the charts. Works well under pressure and is driven.
Once again, congratulations to the 7th member of the TOP 12 – Reid Buckingham!